Although, the band which already comes as a part of your Fitbit Alta bands is remarkably durable and stylish, what if you're too bored to wear something that everyone else in the crowd is already wearing.
What if you have a keen eye to wear something that makes you stand out from the crowd?
Somewhere deep inside, it's what all of us dearly want. Hey! If you own a Fitbit Alta and you're heading out for the night with your friends but don't want to look uncool wearing something similar to what your buddies are wearing, then don't fret… here are some third-party Fitbit Alta bands with different color and style. Just get your hands on them before they run out of this market, here we have a Fitbit Alta band for every occasion.
Henoda Leather Band
Going out on a classy event? Want to wear your FitBit Alta to the occasion, why not try it with a Henoda Leather band? Yes, Henoda's leather bands are some of the perfect leather bands available for Fitbit Alta. These are one of a kind bands which are quite soft and comfortable to wear. They are made up of genuine leather and can easily fit into your wrist. They are of the right size which is approximately 5.9 to 7.6 inches in size. They can easily fit on any wrist size and hardly costs around $10 on Amazon.
Autulet Metal Brand Bracelet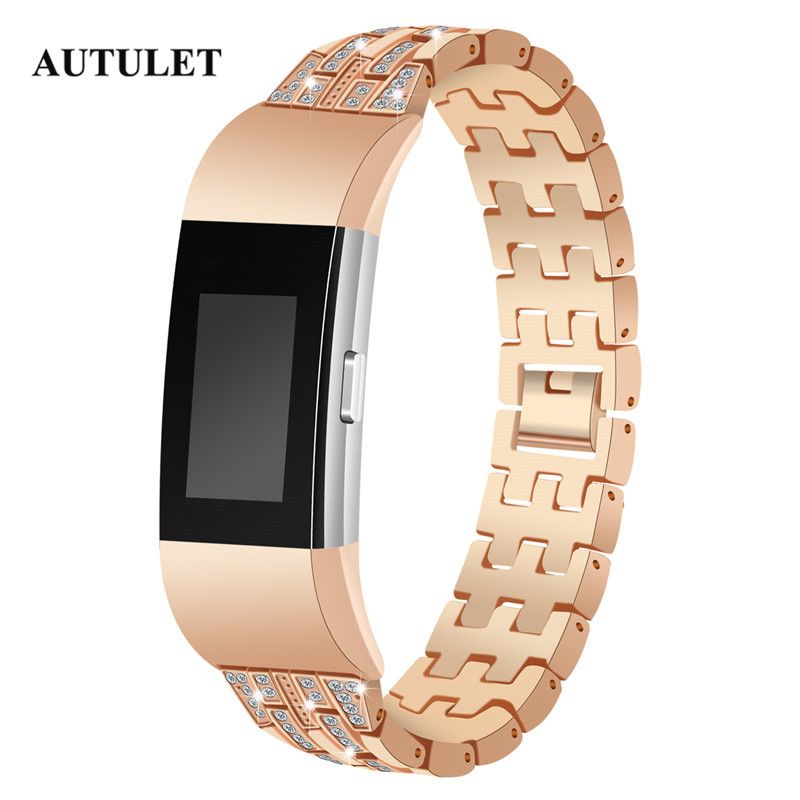 As a lady, wearing jewelry is something you just can't ignore. And what more works best on a ladies wrist than a bedazzling metal bracelet? So if you're planning to wear a Fitbit Alta band this summer, why not choose an Autulet Metal FitBit Alta band? It is stylish and pretty and above all, it combines jewelry with technology giving a whole new effect. These bands come in different colors including gold, silver, rose gold and other options. Get the one that fits your preference and attach your Fitbit Alta to it.
RedTaro Silicon Band
Not much of a fan of the leather or the metal, why not try silicon for a change? RedTaro Silicon bands are the most comfortable bands for your Fitbit Alta. These bands look funkier and have solid colors. They come in a bunch of colors, various patterns, and different textures and start around $8 on Amazon. So, if you are not satisfied with one particular design, you can always switch to another. They have multiple patterns like floral and hearts and once you mix and match them all, you can bunch em up.
UMTele Silicone Band
UMTele are one of a kind Silicone band which comes as a more textured band with a bit of a gold flair. It is available in packs of six and comes with an eye-captivating gold buckle. A gold casing encloses the band which makes it relatively more attractive to wear. UMTele Silicone Band is indeed a great Alta Fitbit that offers one of the best Silicon brands. It is easy to change and you can switch as you like. These bands start at $7 on Amazon.
Vancle Bands Compatible with Fitbit Alta
If you are looking for a wristband design which is a comfortable wear and can be easily used during exercise, sleep, and other activities, then no need to look any further than the Vancle Bands for Fitbit Alta. These bands are made up of the best most flexible TPU material. They are soft and durable and come in different shape and sizes. If you are looking for any good replacement band for your Fitbit Alta, then look no further than the Vancle personalized Fitbit Alta bands since they are one the best for your wrist.
Swees Milanese Fitbit Alta HR Stainless Steel Band
One of the best looking third party bands for the Fitbit Alta is made by Swees. These bands are completely made up of metal with a stainless steel mesh and include a magnetic clasp design. These Fitbit bands are not only fashionable but are also quite durable to wear. These bands are available in 8 different colors in the Amazon market so all you have to do is choose the one which works best to your style. You can wear these bands on any particular occasion of your choice and have a lot of fun as per choice.
Maledan Fitbit Alta HR Metal Band
Another amazing Fitbit Alta Band made up of premium quality stainless steel is none other but the Maledan Fitbit Alta HR Metal Band. This is an elegant looking Fitbit Alta band that is not only comfortable to wear but it is quite a remarkable construction. This band is highly durable and is easily resizable, it also includes a strong magnetic clasp and offers a complete one-year hassle-free replacement warranty. The Maledan Fitbit comes in 6 different colors so just pick one that fits best to your needs.